Our work is dedicated to
the prosperity of our clients!
The mission of our company is to provide business services and solutions for our clients to successfully accomplish their unique needs.
Latest News
MARCH 01, 2014
The Deadline to file S-Corporation taxes is March 15, 2013.
Deadline for Individual tax filing is April 15, 2013.
* Should you not meet these deadlines make sure an extension in filed. *
FEBRUARY 21, 2013If your lender cancelled or forgave your mortgage debt, you generally have to pay tax on that amount. But there are exceptions to this rule for some homeowners who had mortgage debt forgiven in 2012.
JANUARY 01, 2013"Free Initial Consultation" - On all Accounting, Tax, & Insurance Services.
Providing leading business services
"Offering Tampa's Best Accounting, Tax, and Insurance Services"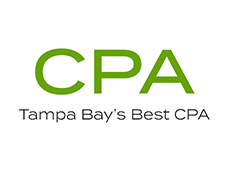 Our business planning process consists of a team including a Certified Public Accountant, a Financial Advisor, an Insurance Professional, and a Payroll Administrator.
This dedicated team of knowledgeable professionals work together to provide you with a complete and comprehensive plan to create, manage, and preserve your business goals.
Contact our office today to schedule an appointment to discuss how our firm can assist you or your business with all your Accounting, Tax, and Insurance needs in the Tampa Area.